Caravan Touring: Top tips for Scandinavia
58210c66-31e1-4ee2-a453-16372430f3ed
Touring Caravans Ultimate Guide
Ken and Pam Elborn spent 65 days touring Scandinavia in their caravan. Read their top caravan touring tips for a fun and successful tour in the Nordics!
Read all about Ken and Pam's adventures in Norway and Sweden here!
1. Planning - Forward planning is critical and the internet makes general research on campsites and routes relatively simple. However, there are always hidden factors you may be unaware of which soon became apparent.
2. Prepare for Tolls - Entering large towns in Norway requires payment of an 'entry fee' (toll), but it transpires many other roads now demand likewise. Norway has implemented a number plate recognition toll system on many roads, and you pay using a system called AUTOPASS.
W autopass.no/en/visitors-payment
Online, you submit your details and those of your vehicle. Registering means you don't have to stop at the toll booths, it makes things much simpler and quicker. You can elect to receive an invoice for your journey afterwards, or you can pay 300NKR by credit card before entering the country. Tolls are automatically deducted from that sum and any credit at the end of your visit refunded to your card? They will obviously use your credit card for any further charges in excess of that 300!
3. Get your Camping Key Card - Nearly all Swedish campsites demand the production of a Camping Key Europe card. Purchase one online (W scr.se) or at the first site you visit. It's best to purchase one before you leave the UK, as you'll receive an official plastic swipe card (allow 3 weeks), it speeds up check-in at each site.
The UK Camping Card International, in general, is not accepted.
4. Prepare for Punctures - On this journey, you will be a long way from any services; so make provision for punctures. It would be irresponsible not to carry a full spare wheel (for car and caravan), plus a jack and the tools to change a wheel.
5. Fill up! - Likewise, if you see a garage and your fuel tank is half or below, STOP and fill up, you may well regret it if you do not. Garages are few and far between the further north you travel. Some fuel pumps are unmanned and will only take a credit card for payment.
6. Invest in a Dash Cam - The tour is primarily to view memorable scenery, local culture, history and flora and fauna. As it is not always possible to keep stopping to capture such wonderful sights, an HD dash cam is a worthwhile investment (along with a spray-on screen cleaning product!).
7. Leave the Awning Behind - Unless you intend to stop for longer periods at some locations, an awning is 'dead weight'. Use the weight allowance you save to take lightweight food products to counter hefty Scandinavian prices!
8. Keep an eye on your speed - You'll often be the only vehicle on the road, so it's easy for your speed to drift above the towing limit of 80kmh (50mph). This is dangerous, as road surfaces in Sweden and Norway can undulate noticeably, in both the direction of travel and across your path. To travel in excess of the legal limit can be uncomfortable and affect the stability of the outfit.

Travelling at the legal limit allows a better chance to take the necessary action when confronted with the threat of deer or moose directly in front of your vehicle, and you'll also have more time to take in the sensational scenery.
9. Get ready for the rough stuff - Almost all main roads do have diversions when undergoing repairs. This means you may tow on rough sections for some distance. That said, the road surfaces are of a 'reasonable' standard. A major bonus, compared to the UK, is numbers of laybys and picnic areas, many with loos.
10. Bag your pitch - As most motorhomes and caravans move on daily, it is strongly recommended to aim to reach your intended campsite by about 4pm, or 5pm at the latest. This will improve your chances of bagging a pitch with a more favourable view.
11. Miles aren't miles - If you ask a Norwegian or Swedish resident how far away somewhere is, and they reply, say, "three miles". DO NOT take this to mean three 'good-old British' miles! It is more likely they will be referring to a Scandinavian mile, which equates to 10 kilometres! Therefore, three miles can actually be 30 kilometres, or nearly 19 British miles!
12. Take it easy - There are many options when accessing these northern regions, like through Denmark to southern Norway, or via Germany to southern Sweden. Then the driving begins! Consider whether you want to be towing daily, or would you rather make it more enjoyable for both the driver and passengers with stops of two days (or more) to rest, especially in the most scenic places?
13. Going Dutch - The Newcastle to Bergen ferry ceased some years ago and 2015 saw the loss of the Harwich to Denmark crossing, not brilliant when attempting to head north. Most northerly crossings now are through Hull or Harwich to one of the Dutch ports.
Caravan & Motorhome Club Tours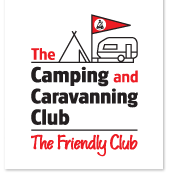 If you like the sound of this touring adventure, but don't want to travel alone, we'd recommend the variety of European and Worldwide escorted tours organised by the Caravan & Motorhome Club.
Pick one of its tours, (across most of Europe, or in America, Canada and even Australia and New Zealand, and the Club's tour hosts will ensure you take in all the highlights of that region, while touring at a safe and comfortable pace and staying on top-quality campsites.
Jaw-dropping scenery comes as standard on these tours, and you may well make friends for life among the like-minded folk on the trip.
You could try the 15-night Picturesque Provence adventure (from £1,259) or take in the staggering scenery of the Alps in the Club's Alpine Austria tour (from £1,079)
E [email protected]
W www.caravanclub.co.uk/overseas-holidays